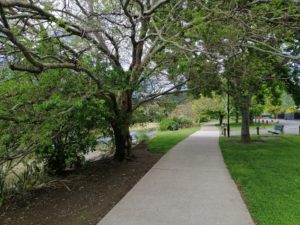 Retired scientist, living in the family home within walking distance to central Nelson, NMIT and the hospital is looking for a home seeker.
The home is a high ceiling Victorian villa with a large room (4mx5m) available to rent. The kitchen, bathroom and lounge are shared. There is an outside car parking space.
There is a separate guest room that is used one week a month by a friend and often members of the family stay over.
There is a garden with lots of greens in season (silver beet, mizuna, perpetual spinach, watercress, miners lettuce) and fruit trees (citrus, apples, plums).
The homeowner is elderly and active with many outside interests including yoga, dancing, reading and the environment.